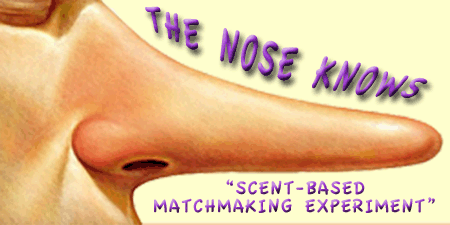 IS IT TRUE THAT MATCHMAKING IS ALL ABOUT CHEMISTRY??
THIS IS HOW OUR EXPERIMENT WORKS:
This month a very cool eligible Bachelor  will choose from 3 eligible

**

Bachelorettes using our unique and ever-evolving scent-based matchmaking experiment!! 
The lucky couple will be "scent" on a date this month to dinner at O'Reilly's Irish Restaurant & Pub (featuring a new menu) and the famous Beach Blanket Babylon show.

The couple will return next month to share with the audience how their date went.
CAN TRUE LOVE BE FOUND THROUGH SMELL?? 
** Eligible bachelorettes can sign up at the show to participate!